We are customer-centric innovators. Our deep understanding of the unique needs of our customers combined with our many years of industry experience enables our best-in-class engineers to deliver unparalleled safety and security solutions.
We work closely with you to gain insights into every aspect of your facility. That means not just understanding how it's built but understanding why it's built. Our engineers are not just experts in security solutions, they're experts in human behavior. Using insights and experience, we design smart solutions that respond to the unique requirements of your environment.
SMARTER SECURITY SOLUTIONS
When it comes to safety and security solutions, technology is the answer.
Our tech-forward approach to engineering comprehensive safety and security systems combines years of engineering expertise with our customer-centric approach to problem solving.
Smarter solutions means that we take a more insightful approach to solving your challenges through innovation and expertise. And it means employing state-of-the art technologies that work better because they work smarter.
Depending on your unique requirements, we design a powerful system that incorporates a variety of advanced technologies. IP-based systems, HD cameras, advanced networking, WLAN services, motion detectors, multi-stage access systems, and a myriad of smart technologies are integrated together with existing systems and infrastructure to create a sophisticated web of safety and security.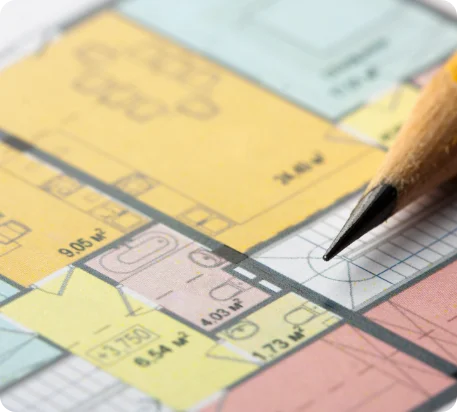 DESIGN
Superior Results Begin with Superior Design
Not all security solutions are created equal. Off-the-shelf security solutions are often incomplete, and many independent solution providers limit their offering to a narrow range of products and OEMs.
At Paradyme, we take a holistic approach designed to identify the capabilities and components that best address your specific needs. We design systems that prevent breaches with deterrent and avoidance protocols. Then, we support those systems with 24/7 monitoring and the delivery of rapid emergency response. By taking an objective, multi-layered view of security, we're able to offer a more comprehensive, customized approach to protecting your facilities.
ENGINEERING
Innovative Approaches That Maximize Performance
We maintain solid relationships with numerous security equipment manufacturers and receive specialized training and certifications on their systems. By working with a broader palette of products, our in-house engineers are able to create unexpected and novel ways to maximize performance, cost-efficiency and results.
Parts, pieces, mountings, wiring systems, equipment modifications, switches, control panels, software, remotes. Our familiarity with a wide range of OEMs and their products enables us to engineer custom solutions that go beyond the limitations of off-the-shelf equipment. In doing so, we're able to set new benchmarks for performance and innovation, while delivering better budgetary control for the systems we create.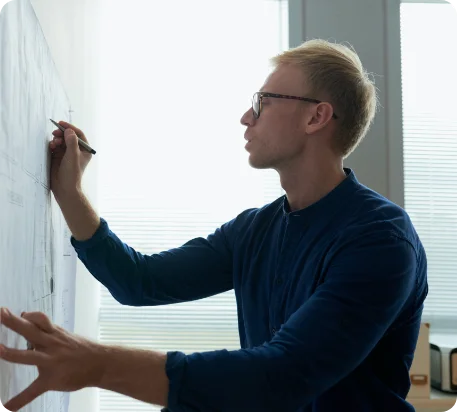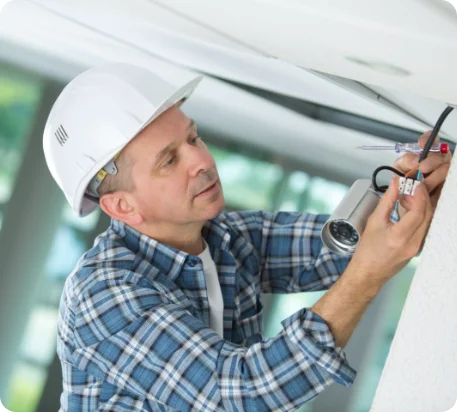 INSTALLATION
With Any Plan, Implementation is Everything.
Without proper installation, even the most sophisticated systems and equipment can be rendered worthless. Cookie-cutter security providers often try to eliminate installation problems by scaling back the system. In the process, they also scale back various degrees of protection.
Flawless installation is essential to ensuring the longevity and performance of your equipment. Our fully certified technicians have been specially trained in the systems and components we install. For further peace of mind, we provide clients and security teams with neatly organized, rack-mounted control panels and complete system documentation that includes equipment listings, warranty information, technical drawings, camera positions, wire labels, and more.
MAINTENANCE & SUPPORT
Protecting Your Security Solution Investment
No matter what industry you're in, one thing is certain: Your security needs and challenges will evolve over time. Choosing a provider that can anticipate and identify changing trends is one of the best ways to ensure that your system is prepared to meet emerging threats.
At Paradyme, we stay at the leading edge of information technology so that we can help you protect your security investment. We offer dedicated support and maintenance agreements, as well as on-demand services for unexpected situations like natural disasters or vandalism. Because we work only with reputable OEMs, we can quickly resolve any component-related issue, including warranty service and/or replacement.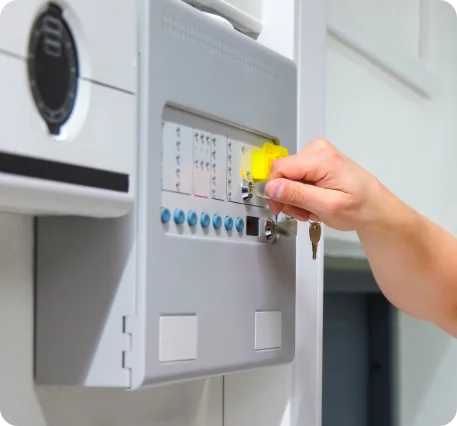 REQUEST A FREE CONSULTATION