The performance of your Fire and Safety System comes down to two things: Rapid detection and rapid response. As an OEM-independent provider, we're able to design systems using best-in-class detection products. And with RapidSOS, we offer unmatched speed in reaching and informing first responders of any event.
Our knowledge and expertise with life-safety systems is unsurpassed. Our trained and certified technicians partner the industry's best service and product providers to deliver the most comprehensive safety solution possible. Then we support your system with a level of service that is second to none.
The Capabilities, Products and Experience You Can Count On
End To End Capabilities
We can support all of your fire system requirements, including design, installation, service, monitoring, inspection and ongoing maintenance, as well as BDA surveys, installation and support.
Leading-Edge Products
We partner with the most reputable and forward-thinking names in the business, to ensure that you're protected by the latest in fire safety technology.
Depth of Experience
Our skilled technicians have the experience and knowledge needed to guarantee that your facility's life safety requirements are being met.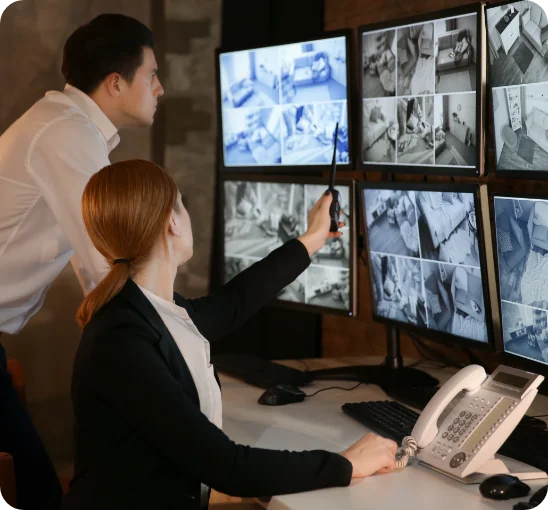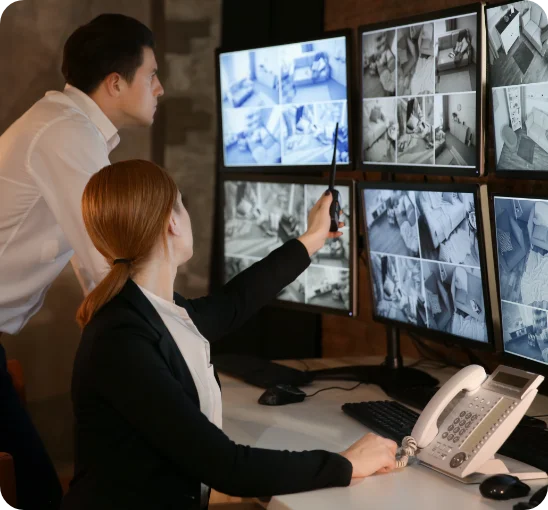 24/7 MONITORING AND FIRE DETECTION RESPONSE
Our 24 hour, UL-listed, Five Diamond monitoring center is always available in the event of an emergency. In the case of fire, the monitoring center operators immediately contact the responding fire authorities. In the case of other emergencies, operators will call the property and keyholders to confirm the event and then contact the proper responding authorities.

We provide a rapid response in any emergency because we constantly monitor all activity. Our life safety systems range in scale from small multi-zone panels to larger network systems, depending on your needs. Air sampling, carbon monoxide detection, heat detection, high sensitivity, specialty application detection and smoke detection are all available, and are monitored by our central station via wireless, wired and internet-based solutions. We also provide elevator monitoring with two-way voice service. All alarm signals are immediately dispatched to your local fire department, your personnel and our offices, getting you the help you need immediately.
TESTING AND INSPECTIONS
We conduct routine testing and inspections to ensure your fire alarm system is functional and up to code. Our technicians continually train to maintain their knowledge base in all areas including product and software upgrades, factory guidelines, and code requirements. We perform quarterly and annual NFPA inspections to certify all signaling devices, initiating devices and control panels. We also conduct a complete battery test in alarm condition. With our certified field representatives, we tag and certify all equipment and provide an NFPA form that details all tested systems and results.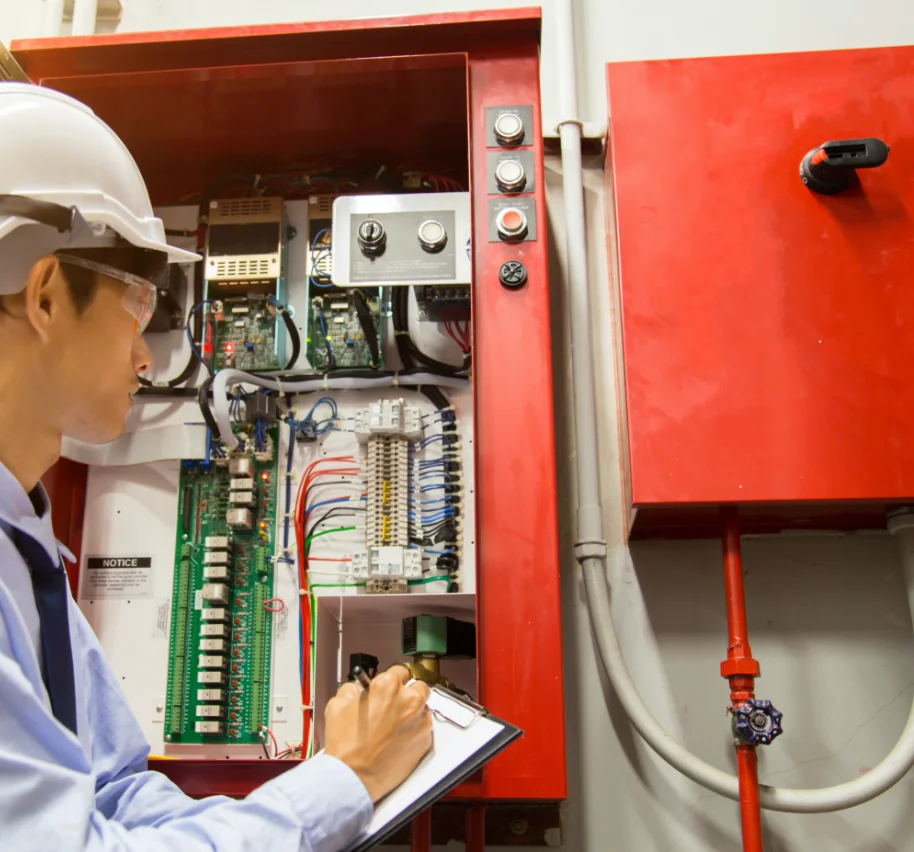 PRODUCTS, SERVICE AND SUPPORT
We install and support a wide array of best in class equipment from the most respected manufacturers in the industry. In addition to installation and ongoing maintenance, we offer a complete range of services including monitoring, testing and inspection.
Smoke detectors

Heat detectors

Mass notifiers
Flow Control Sensor

Manual Fire Stations

Strobes
Sirens

Alarm Communicators

Bi-Directional Antennas
REQUEST A FREE CONSULTATION