About Us
The very nature of security is that your security solutions needs will change over time. To keep your organization secure, you need a provider who you can trust to anticipate threats as they emerge - one you can rely upon to deliver leading-edge solutions that are ideally suited for the challenges you face.
Paradyme was founded two decades ago as Global Security Products - one of South Florida's most respected providers of security solutions. Our philosophy today is the same as it was then - we rigorously evaluate security and infrastructure demands from every angle, and eliminate the risks that other providers typically overlook.
From the outset, we've worked with only the best security equipment brands available, and kept every aspect of the design and installation process in-house. In situations where suitable solutions may not already exist, our team of experienced engineers are able to create innovative options that address the challenges our clients face.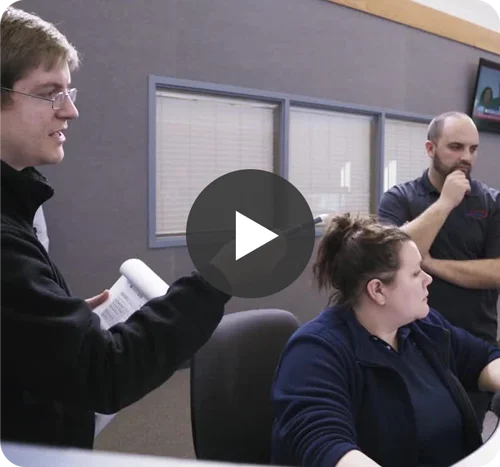 OUR SECURITY SOLUTIONS INDUSTRIES
Expertise in safety and security solutions is only half the equation. For optimum results, you need a partner who understands the specific concerns, risks and vulnerabilities that face businesses in your industry. At Paradyme, our depth of experience in core verticals have given us the insights required to engineer strategies and solutions that work in your world.
Multifamily Residential/ Commercial Buildings
Property Management Companies
PARTNERS, EDUCATION & QUALIFICATIONS
When you partner with Paradyme, you have access to security solutions and devices from the most trusted names in the business. We set the industry standard for technical sophistication and leadership. All field and service personnel have attained required state and local licenses, and have undergone basic network training. In addition, all team members have received Certification, Training and/or Demonstration of Advanced Capability from the industry's leading vendors, including:
Our capabilities are continuously evolving, but our commitment never wavers: We approach every engagement with the goal of providing leading-edge systems that deliver an unsurpassed level of safety and security.
Florida - EF20000398
Georgia - LUV406032
North Carolina - 333359 - CSA
Tennessee - 2267
South Carolina - Burglar - BAC.13864 - Fire - FAC.13802
Texas - Burglar - B12748401 - Fire - ACR-2596093