7 Benefits Of Power Door Access Control
7 Benefits Of Power Door Access Control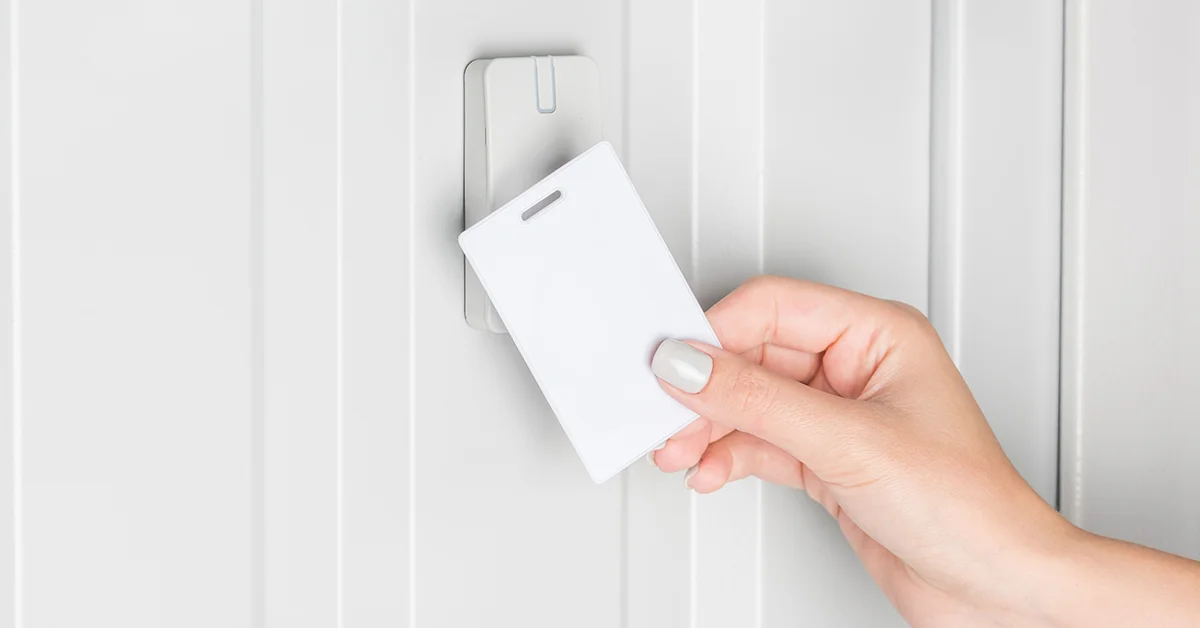 Let Power Doors Open A New Range Of Capabilities For Access Control in Your Facility.
It's no secret that customers prefer automatic doors in a variety of settings, from airports and hotels to hospitals and retail centers. Today, more and more businesses are beginning to realize that they also present substantial benefits in the area of security.
Typically, automatic or powered doors are triggered by sensors that detect sound, light, weight or motion. In controlled access areas, they can also be configured to detect wireless, digital and RF signals, as well as barcodes, biometrics and screen images.
The benefits of Power Door Access Control systems are substantial:
Touchless Entry The COVID-19 pandemic created a heightened concern over the spread of germs, bacteria and viruses. Power Door Access is the fastest, easiest and most effective way to move toward a true touchless, hands-free entry environment, even at secured points of entry.

Improved Emergency Response

Today, many businesses are equipped with sensors that detect smoke, fire, infrared, carbon monoxide and other conditions. In the event of an emergency, powered doors can be activated to hold themselves open, which allows employees, customers and first responders to move more quickly and easily. Likewise, power doors can lock down areas of your facility if a chemical spill or other hazardous conditions arise. "Breakaway" options can be added to interior walls, to enable people to push through doors in the event of a power outage or failsafe scenario.

Enhanced Security

Powered Door Systems provide an added level of security that other doors may not.  They typically offer more remote features than a manual door. For example, they can be configured to enable security personnel to grant access, monitor traffic, or deactivate completely whether they are on or off premise. If, for some reason, a facility needs to be evacuated, powered doors can also be activated remotely to remain open until everyone is safe.

ADA Compliance


Many secured points of entry are unstaffed or monitored remotely which creates an urgent need to ensure ADA compliance. Powered doors enable you to provide easy, welcome access for approved personnel while remaining ADA compliant. In addition, most powered doors have features that prevent them from closing on people - a feature typically not found on non-powered doors.

Improved User Experience

Compared to heavy manual security doors, powered doors make life easier for employees and delivery personnel. They also create a more welcoming and convenient experience for customers and visiting clients.

Smaller Footprint

Sliding or telescoping doors require less room than revolving or hinged doors - which enables you to get the maximum use of your lobby, office or retail space.

IoT Integration

Power doors can be configured to provide IoT capabilities. For example, if an after-hours intrusion is detected, they can be locked down automatically. Or, if your facility conducts routine fire drills, the doors can automatically be held open to accommodate an easy evacuation. Power doors can also be paired with a visitor-counting system to limit the number of people within a space to ensure social distancing.
Open A World Of New Security Capabilities. Call Paradyme.
Paradyme provides comprehensive security services for businesses throughout Florida, North Carolina, Georgia, Tennessee, and Texas. As an OEM-independent provider, we're able to help you explore the access control solutions that are right for your business, from leading manufactures such as Avigilon, Schlage AssaAbloy, OpenPath, Verkada, Yale Accentra and more.
To find out how we can help you protect your facilities, or to arrange a complimentary walk-through and review of your security systems, contact us today.