5 Benefits of "Smart Security"
5 Benefits Of "Smart Security"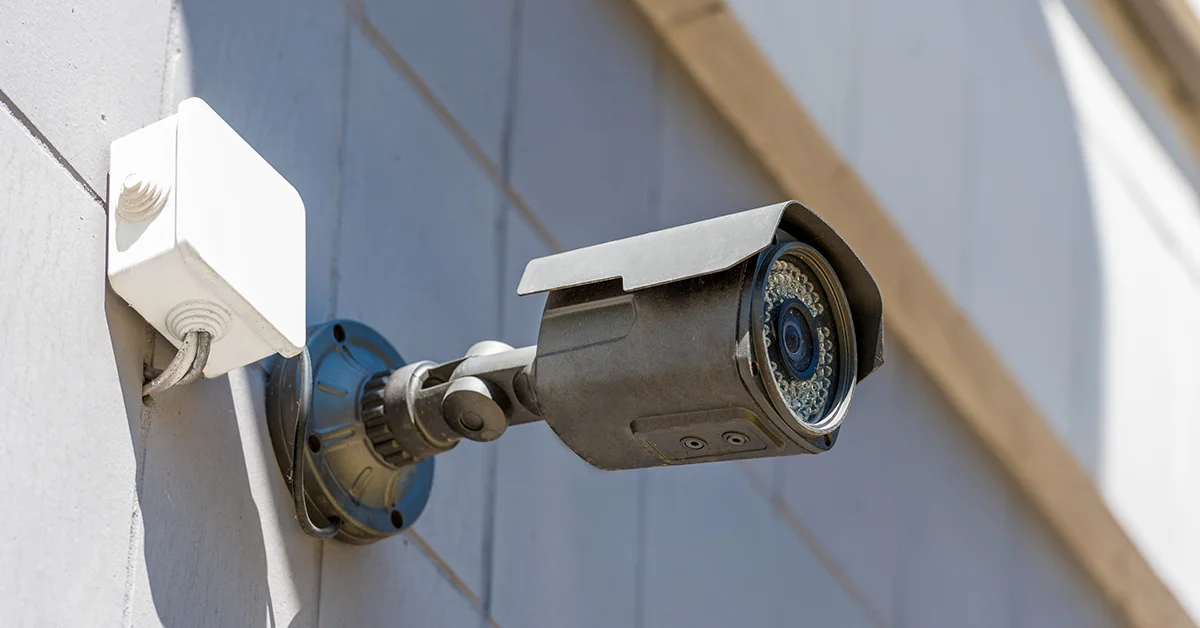 How Emerging Technologies Are Enabling Smart Security Systems.
The security industry is abuzz with talk about how AI, machine learning, analytics and cloud solutions are changing our world. However, most business owners are not interested in technology for technology's sake. They want innovative ideas that drive tangible, measurable results. We've identified five emerging trends that nearly every business can benefit from.
1. AI will increase the value and ROI of security systems
All organizations want a higher ROI from their systems. AI will help achieve this in two fundamental ways. First, rather than simply recording crimes for future playback, video analytics will help intercept, manage and prevent breaches as - or before - they occur.
Second, more organizations can look to their security systems to deliver actionable business insights. For example:
Retailers will be able to improve the customer experience by analyzing customer behaviors, time in store, checkout wait times, foot traffic patterns and other metrics.

Manufacturing and warehouse facilities will be able to better analyze productivity, safety compliance, workflow and other performance attributes.

Healthcare facilities will combine surveillance with access control to limit cross-contamination, ensure compliance, document care, reduce liabilities, and even incorporate temperature sensors to detect patients with high fevers who may need to be quarantined.
2. AI will reduce false alarms IP video systems provide a range of inherent benefits. However, early systems were far from perfect; users often found themselves dealing with false alarms and unnecessary alerts. For example, flags, wildlife or swaying trees might be flagged as "suspicious movements" by systems equipped with motion detection.
Advances in AI and machine learning will enable systems to learn from their mistakes and develop a sense of what a true threat looks like - be it a person, a car or a weather event. Emerging systems will define threats by asking a series of questions such as: Does it have a face? Is there a license number? Is it moving beyond a 5-foot radius? What is its temperature? Is it coming from outside the property perimeter? Has the property been damaged?
By learning to identify the difference between false and real events, smarter systems will save your team a lot of time and frustration, and do a better job of protecting your property.
3. Post-event searches will advance tremendously Machines equipped with AI can't think abstractly like humans do. What they can do is sift through massive amounts of data at superhuman speeds, then deliver trends, patterns, insights and findings.
What does that mean for security? Let's say a hospital patient in a wheelchair wanders off and goes missing. Security pulls footage of the patient leaving their room. With AI, images of that patient can quickly be compared against footage from hundreds of other cameras within the hospital. All relevant footage is then pulled and pieced together by timecode, providing a complete, chronological story of what happened and where the patient went. With this type of capability, the full story of any event can be quickly reviewed, analyzed and solved.
4. Emergency Data will become a powerful law enforcement tool When a break-in or crime occurs, you call the police, and they arrive with very little knowledge of what to expect. Imagine a scenario in which relevant incident data is sent to the proper authorities before the squad car arrives. This data can include video footage of the incident, a schematic of your grounds that details all points of entry, license and vehicle images pulled from your parking lot cameras, and images of the suspected intruders. Emergency data will enable security teams and law enforcement to work together to respond to any incident more quickly, effectively and safely.
5. Technical advances will make sophisticated capabilities more affordable Just a few years ago, the ability to link card reads with video created a huge interest in IP access control. However, many firms couldn't justify the cost of switching out cabling and updating door hardware. Then, intelligent controllers and other solutions simplified the migration, and enabled many users to keep existing door hardware. As a result, making the IP leap suddenly became more affordable.
Today, cloud-based solutions, wireless technologies and other innovations are making a vast array of capabilities viable for all types of businesses. From hands-free entry and mobile security and visitor management, to advanced analytics and AI, a new realm of capabilities is opening up to organizations of all sizes.
For A Smart Security System, Call Paradyme
Paradyme provides comprehensive security services for businesses throughout Florida, North Carolina, Georgia, Tennessee, and Texas. As an OEM-independent provider, we have the flexibility to choose from a wider range of components, to help you design the system that's smartest for you. To find out how we can help you protect your facilities, or to arrange a complimentary walk-through and review of your security systems, contact us today.